Chef-Owner John Raphael of Belvidere opened The Family Table in 2010. Raphael undertook a total renovation of the restaurant's interior to provide a warm and inviting atmosphere for patrons. Lunch selections include hearty salads and sandwiches, like Raphael's signature shaved rib eye with braised portabella mushrooms and caramelized onions. Dinner features appetizers like a blackened shrimp with a mango dipping sauce and entrees like Raphael's buttermilk fried chicken and his maple and herb brined pork chop with garlic mashed potatoes.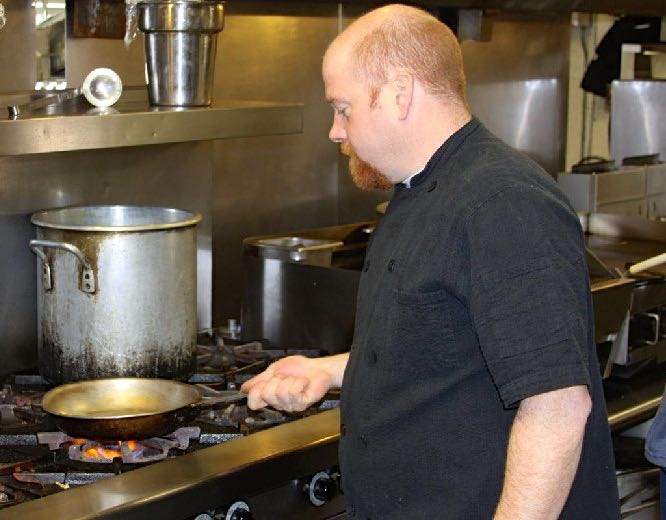 Raphael says, "I live and work in this community. I wanted to create a place where locals can come and try different menu items each time while also appealing to someone visiting, just coming off the mountain after a day of skiing or hiking. My food and wine selections are designed to appeal to a wide range of tastes, enjoyed in a comfortable setting."
Chef Raphael is a graduate of Johnson and Wales University and spent over ten years in Rhode Island operating several culinary establishments, including "Destiny Deli", a gourmet deli he started and ran for several years before moving to Vermont. He has earned several awards including Rhode Island Monthly Magazine's "Best Sandwiches in Rhode Island" and "Best Bar Food." Raphael had been the executive chef at various Vermont resorts before opening The Family Table.